Since we are already in a roll with the Burger posts, let's keep it goin'. One Sunday night, we decided to check out Zark's Burger since we were in the vicinity of their BF Homes branch. We thought there would be few people since it's already late on a Sunday night. But we were mistaken. We had to wait on que for about 20mins. But this didn't disappoint us; in fact were more excited. If there's a que, it should be THAT GOOD. Does Zark's Burger measure up to their tagline, FRESH. HUGE. GREAT.?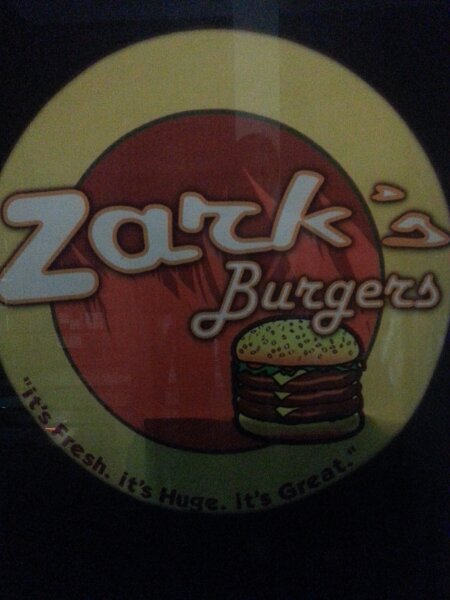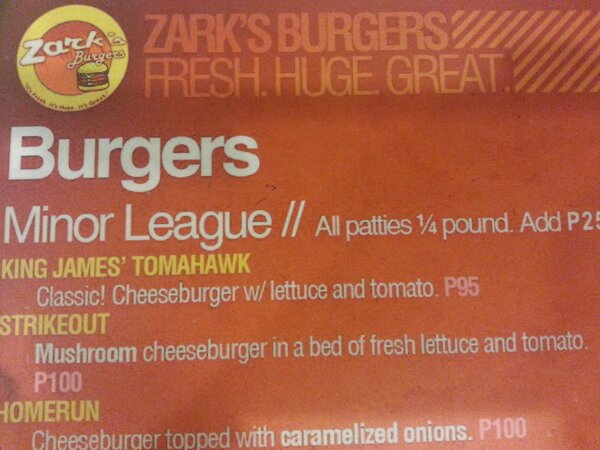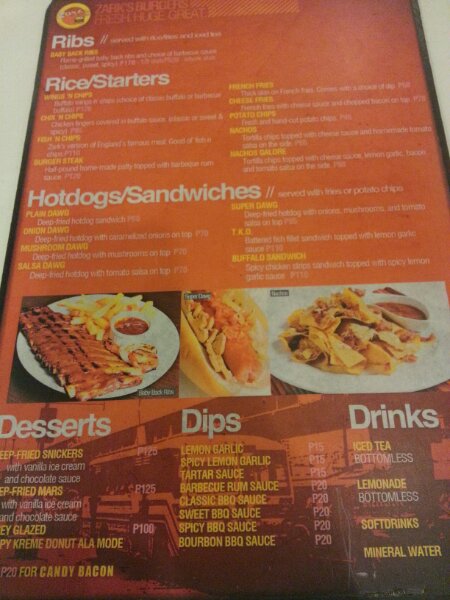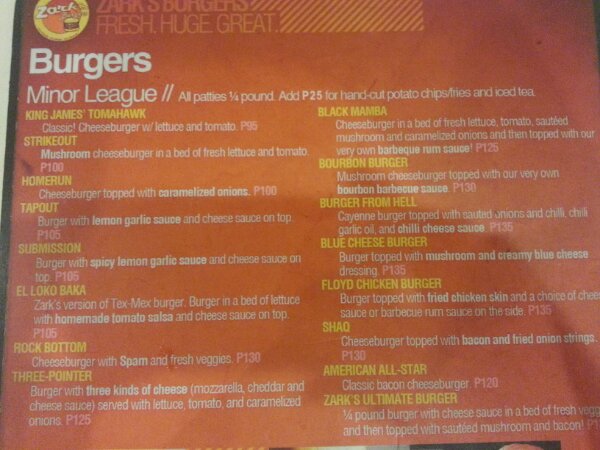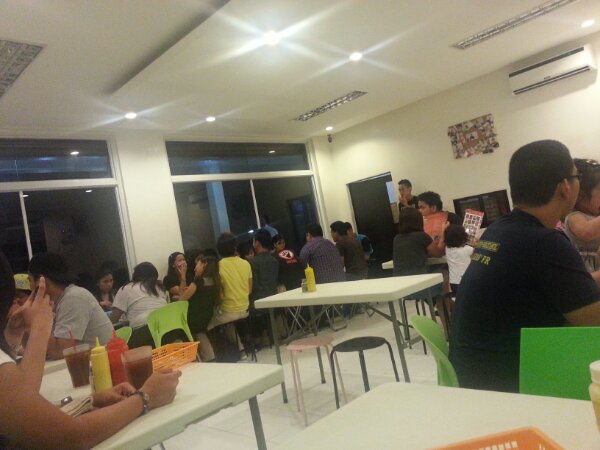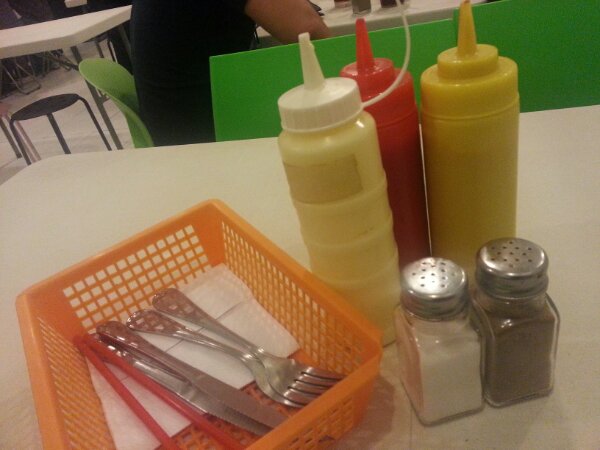 Blue Cheese Burger
Description: burger topped with mushroom and blue cheese dressing
Price:  Php 135
Serving: good for 1 or better share
You know how adventurous our tastes can get, so instead of ordering their bestseller Jawbreaker, I went for a more unconventional route with the Blue Cheese Burger. I've had this fascination with the burger+blue cheese combination because of the sour and creamy flavor of the blue cheese. For me, it compliments the meaty richness of a grilled burger.
Zark's Blue cheese burger was a little too sweet for me. It was creamy, yes, but the "fermented flavor" (if you get what I mean) was not there instead it was on the more sweet side. So if your into creamy sweet cheese, you have to try this.
As per the burger itself, I have nothing but praises. The patty was cooked just right to make the juice and flavor ooze out. And the serving was Huge indeed at 1/4lb.

Deep Fried Burger
Description: deep fried mushroom burger
Price:  Php 155
Serving: good for 1 or  better share
For my foodtrip mate, of course his has to be in the Major League. He was inclined to order the Jawbreaker until he saw the Deep Fried Burger in the menu. The description says "This should be in the top 10 food-to-eat-before-you-die list." Right there he knew what to get.haha
As the name implies, the entire burger was deep fried, read again ENTIRE burger. The burger is a mushroom cheeseburger. So how did it turn out? a perfectly oily delicious burger. I was the one who was afraid to try it. I just can't imagine the oil that went into that burger.
Anyway, the deep fried burger worked well (just try to ignore the oil dripping from it).

Deep Fried Snickers
Description: snickers covered in batter deep fried and served with vanilla ice cream
Price:  Php 120
Serving: good for sharing or maybe just 1
We're not yet done with that sinful deep fried treats. We still have dessert! What's more appropriate than a deep fried snickers?
The whole chocolate bar was covered in a sweet batter, deep fried, and topped with vanilla ice cream. It was such a treat anyway, just the snickers+ice cream combo is already a winner.
Overall, Zark's is perfect for those burger junkies. It ws a perfect harmony of serving size, taste, service and price. FRESH. HUGE. GREAT indeed! We hope we can try their tombstone burger when they have their annual 50% off promo. We heatd the que is crazier.
Zark's Burger Branches:
Taft Ave. across DLSU
President Ave., BF Homes, in front of Shawarma Center near Sucat Rd. Exit
Ps. I'm blogging from my phone. I hope this works well. Hehehe