Ok, so I don't think I need to expound on how and why I got this folded pizza.
I LOVE Yellow Cab Pizza! (It's our family's favorite!) Actually, it has been a while since I last ate Yellow Cab 'cause I'm trying to explore other food choices for the sake of this blog. (sinisi na naman ang katakawan sa blog! haha)
I always wondered before why Yellow Cab does not offer their pizza per slice or in solo servings. I've only seen them offer it per slice at the airport which is too expensive for my taste (~Php 200/slice). And came the folded pizza. They offer it in three flavors: pepperoni, lemon chicken, and shrimp.
Yellow Cab's Folded Pizza
Description: folded pepperoni pizza
Price:  PHP 160
Serving: good for 1 or 2, actually
What to love? the serving because you can finally enjoy Yellow Cab solo. Also I like the garlic aioli sauce; but there really is no other reason why we love YC pizza other than it being YELLOW CAB! hehehe
Have you tried Yellow Cab's folded pizza? You can now enjoy it solo! Eatingness!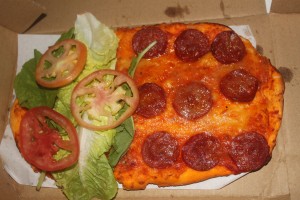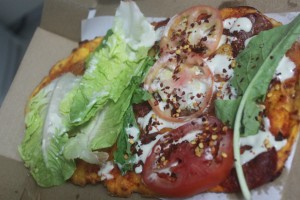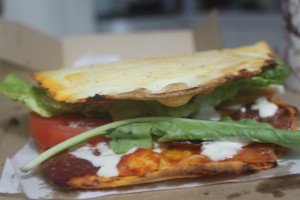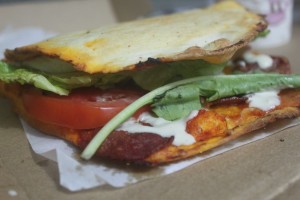 P.S. Aren't my photos lovely? I took them with a proper camera this time not my phone camera.hehe
Don't forget to like our Facebook page here: www.facebook.com/eatingness