Howdy! "-Ber" months are here which means it's getting colder and wetter here in the Philippines (not to mention the festive atmosphere is already here; Filipinos celebrate Christmas as early as 100 days before).
Hence, I'll feature something very fitting to the climate—Mami, specifically, Ma Chicken Mami House. If I remember correctly, it was a rainy noon and our boss randomly treated us to lunch. Thanks Sir! 🙂
So Mami is basically a noodle soup which can have beef, chicken or pork meat. The dish is actually of Chinese influence. And that's what sets Ma's Mami apart, they have authentic binondo mami.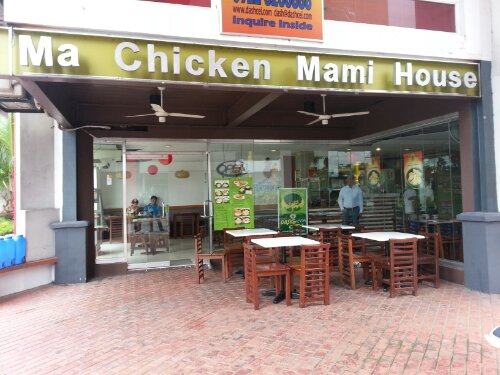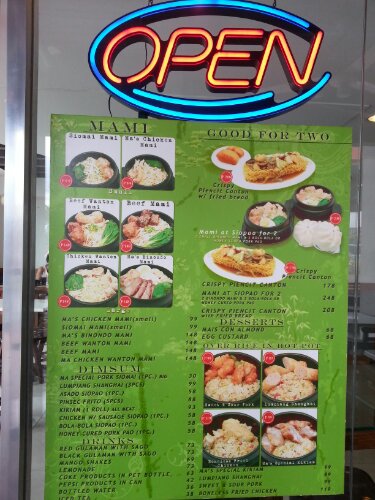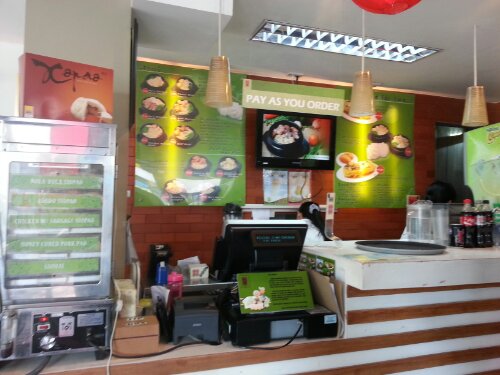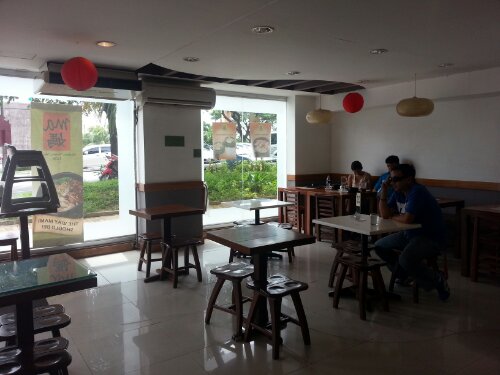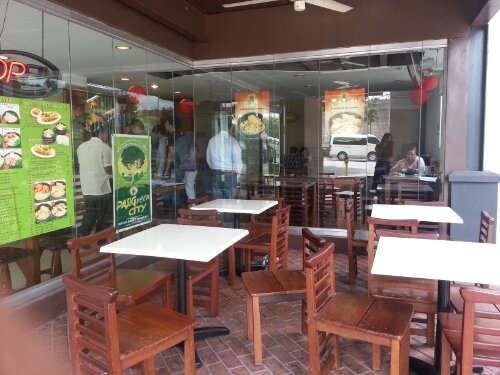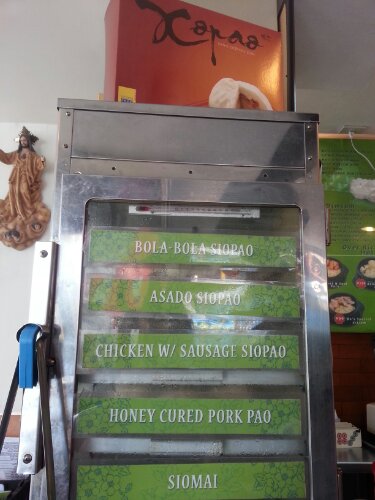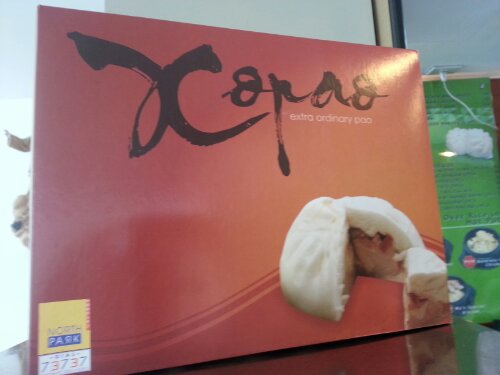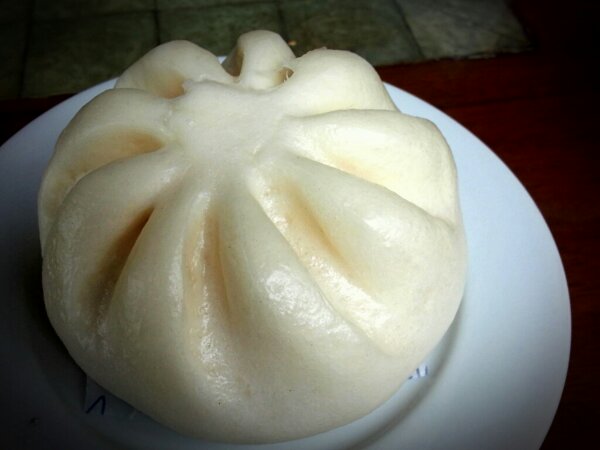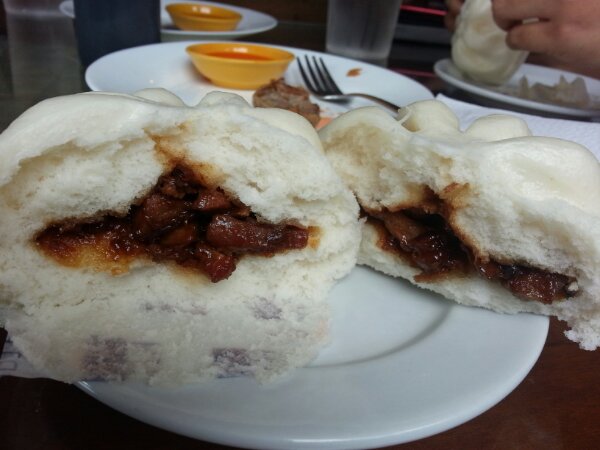 Asado Xopao
Description: pork cubes simmered in a flavorful asado sauce
Price:  ~Php 60
Serving: good for 1
Being a Chinese resto, of course they have siopao or aptly put, Xopao–the extraordinary pao. I was actually surprised to learn that their siopao is the same as that of North Park's. It turns out they are affiliated to North Park somehow, no wonder why their Xopao tastes so nice.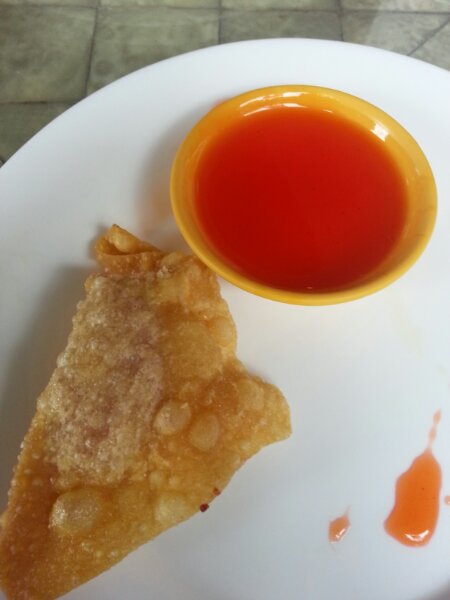 Dumplings
Description: deep-fried ground meat with herbs and spices wrapped in siomai wrapper
Price:  ~Php 120
Serving: good for sharing
I'm not really sure what specific dumpling this really is. But simply put, it's ground pork with sone herbs and spices placed in siomai wrap then deep fried. The sweet and sour sauce complemented it so well.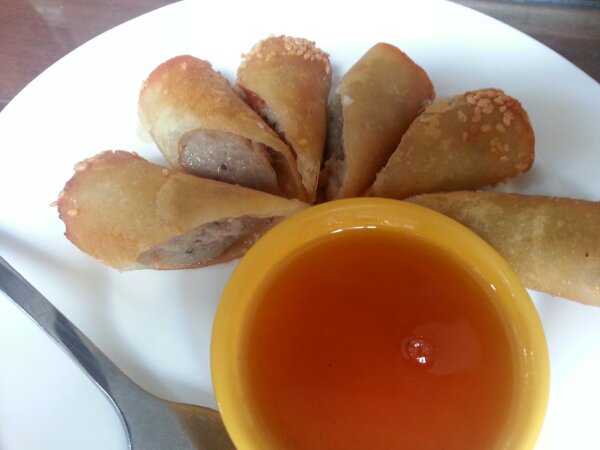 Shanghai Roll 
Description: deep-fried ground meat with herbs and spices rolled in shanghai wrapper (lame description, I know)
Price:  ~Php 150
Serving: good for sharing
Again I'm not really sure what this is made of. Probably ground meat, herbs in shanghai wrapper then fried; your usual fried dumpling. All I know is that it tastes really good as an appetizer.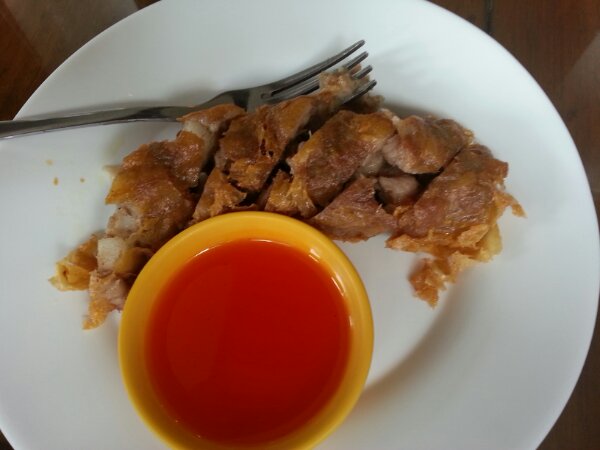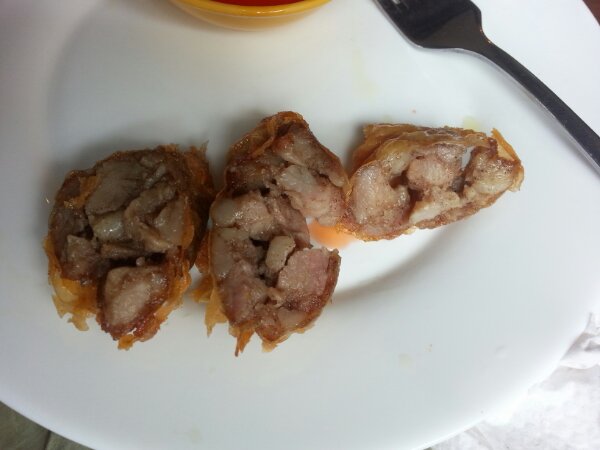 Ma's Special Pork Kikiam
Description: roll of specially marinated pork meat
Price:  ~Php 150
Serving: good for sharing
I have to give it up to this dish. I hope all the kikiam in the world is just like Ma's. The pork was tender and tasty. It has a distinct flavor I cannot quite describe but trust me when I say it's delicious. We ordered this as an appetizer but I bet it would also be good with rice.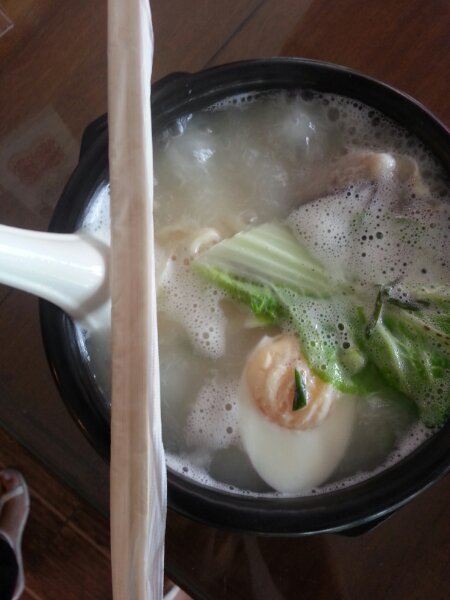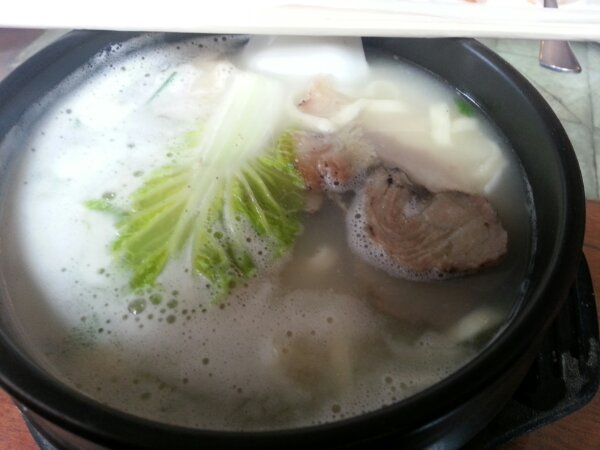 Ma's Binondo Mami
Description: noodle dish topped with pork humba, chicken strips, mushrooms swimming in a  rich white broth
Price:  ~Php 250 (regular size) ~Php180 (jr size)
Serving: good for 1 or sharing
Last but never the least, Ma's infamous authentic Binondo Mami. Honestly, I don't know how a Binondo mami tastes like so I'm not really a good judge in terms of authenticity. But if I am to base it on taste, I'm convinced their legit. Ma's serve their mami boiling hot, which is how we like our mami's right? I believe you can see the broth still bubbling in the pictures. The noodles is nice nothing too special. The meat are seasoned well giving that meaty taste to the broth. As with all mami's, you have to season it to your preferred taste. I like mine with black pepper and some chili sauce! Ma's chili sauce/oil is a winner! The chili was not overpowering the broth; it has this smooth, suave taste or sensation.
Over all, I highly recommend you try Ma's Authentic Binondo Mami especially for those lazy rainy days. Eatingness!
Branches:
STA. LUCIA MA CHICKEN
Sta.Lucia East Grandmall Marcos Hi-way Felix Ave., Cainta, Rizal
Ma Chicken Pavillion
Space 167 G/F Bldg. B Pavillion Mall, Binan Laguna
TRI MA CHICKEN
Specialty Food #4030 B, Level 4, Trinoma Mall, North Ave., Edsa Q.C.
SGT. ESGUERRA MA CHICKEN
#5 Sgt. Esguerra Ave. Brgy South Triangle Quezon City
THE BLOCK MA CHCKEN
4F SM North Edsa The Block Jia Mei Restaurant
FUN RANCH MA CHICKEN
Lower G/F Fun Ranch Complex. Frontera Verde E. Rodriguez Ave cor C Pasig City
MA Chicken
G, ARANETA 451-C G. Arneta brgy. Doña Imelda Quezon City
AMIO PLACE STA. ROSA
Amio place, Along Sta. Rosa-tagaytay Ntional Road, Laguna bel-air, Sta.Rosa City Laguna
MA CHICKEN PGH
FMAB Food Plaza Philippine General Hiospital (PGH) Complex
TRI MA CHICKEN
Specialty Food #4030 B, Level 4, Trinoma Mall, North Ave., Edsa Q.C.
MA Marqueemall
3rd Flor Marquee Mall near Cinemas
Reach them online at http://machickenmami.com/