It was a very rainy Friday night, we were looking for some comfort food to match the lazy weather and we thought BURGER! Ever since I've worked in Ortigas, I've been hearing a lot about Kapitolyo, Pasig being a haven for foodies. And indeed it is! there are lots and lots of resto, cafe and what not here and there. So many food so little time and BUDGET. haha
I digress, so the burger joint I'll be featuring here actually came from the same food-preneur behind my fave Greek restaurant, CYMA (see post here). With the very different genre and feel, who would have thought? This just goes to show how amazing Chef Robby Goco is.

CHARLIE'S GRIND AND GRILL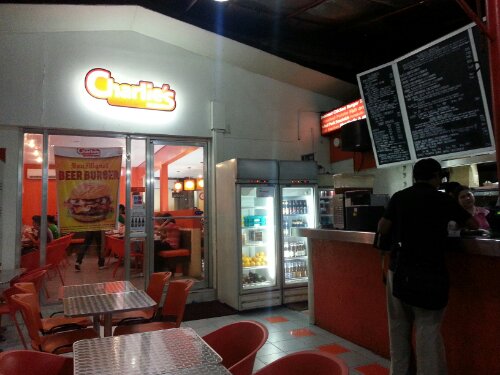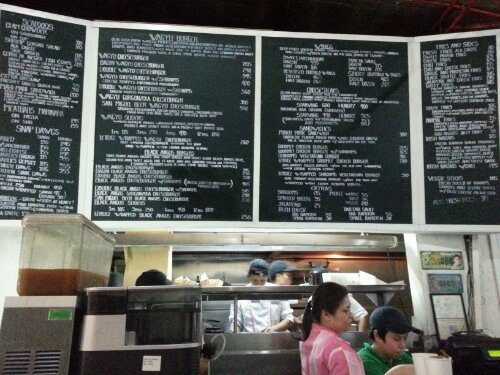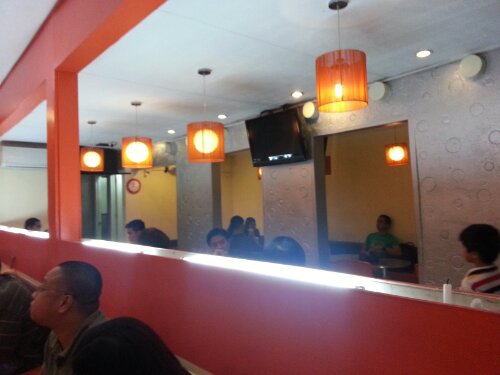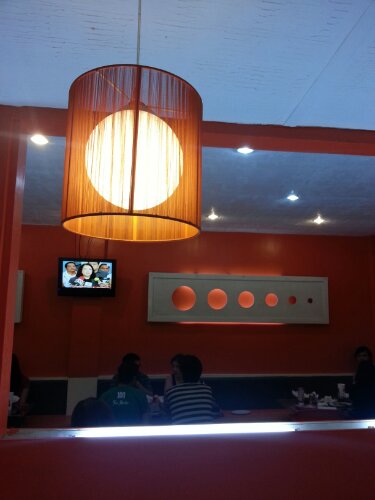 Though, Charli'es Grill is located beside a car wash the feel and ambiance of the place cannot be washed off. The feel is simple but vibrant, lively and dynamic; perfect for the young, lively and hungry people eating there.
Of course the food…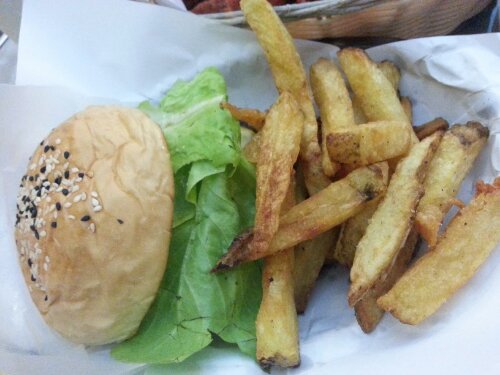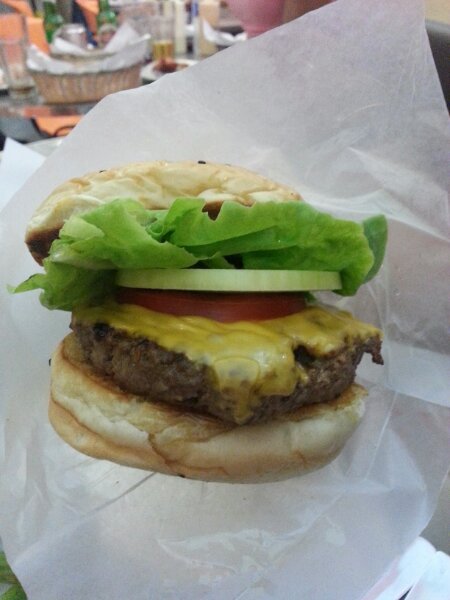 Black Angus Cheeseburger
Description: Black Angus with cheese, lettuce, tomatoes, onions and fries on the side
Price:  Php 185     +Php ~35 for a side of fries
Serving: good for 1
Being first timers, we went safe and ordered their best seller, THE Black Angus Cheeseburger. And man, was it good! The black angus beef is juicy and meaty and oh so yummy; just like how we like it (sorry for the lack of proper adjective). And the price, it was just right super worth every peso. It becomes even more delicious with their condiments. They have original mayonnaise (I think it's legit Japanese mayo), Russian dressing, mustard and ketchup. I love all of them, I highly recommend you try them with your burger.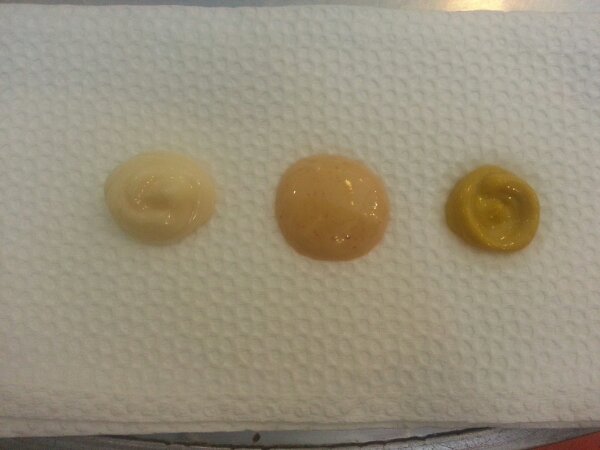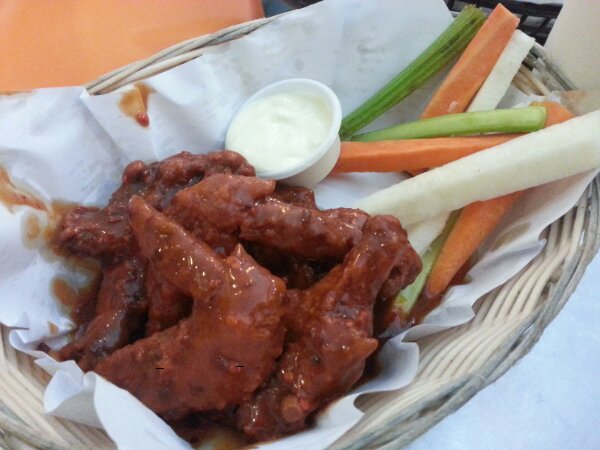 Nuclear Chili Wings
Description: wings smothered in "nuclear" spicy sauce served with veggie sticks on the side
Price:  Php 185 per  half dozen           Php 335 per dozen
Serving: good for sharing
You have to be prepared for this one; if you want to order wings you can choose among sweet, hot, nuclear, and puneta sauce. We ordered nuclear since we love spicy stuff; and it was NUCLEAR SPICY. My stomach was turning and churning during and specially after eating them. I can still feel the hotness the day after; I'm not exaggerating. I'm glad we didn't order puneta sauce because they said it's 3x hotter than nuclear. Going on to the veggie sticks it was actually sticks of celery, carrots and singkamas. It brings the needed freshness and lightness to the meal.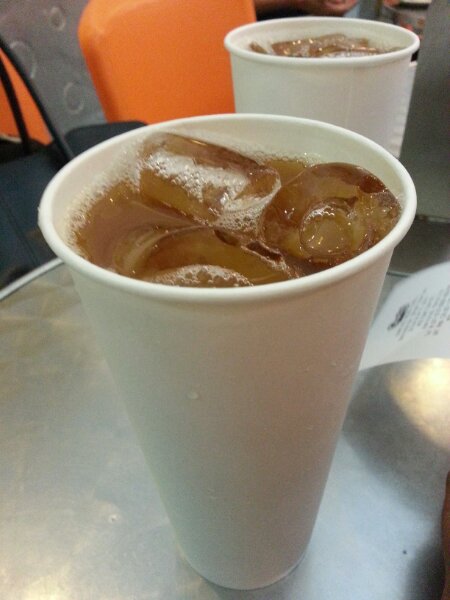 Iced tea w/ Dalanghita Extract
Description: Iced tea w/ Dalanghita Extract
Price:  Php ~60
Serving: good for 1
The iced, we also love. Seldom do we like iced teas and this one made the cut. The tangy and zesty taste brought the iced tea to the next level. It was perfect to balance to the richness of the burger and wings.
Overall, Charlie's Grind and Grill makes it to the top of our burger list. The price, the taste and ambiance are all spot on. Hats off to Chef. Rob Goco.
Charlie's Grind and Grill Location
16 East Kapitolyo Drive, Pasig City
+632 501-0137
P.S. how do you like my new photos? 😉