I always look forward to weekends when I can go home to my hometown. I just love the ambiance and atmosphere there–fresh air, laid back, and important people close to my heart.
So much of my drama, I was surprised one Saturday night when I learned that a home grown brand of roasted chicken now has a full fastfood resto.
Bugong Roasted chicken originated from Los Banos, Laguna. They have a branch in Market! Market! I'm not sure if the dine in resto is also available there.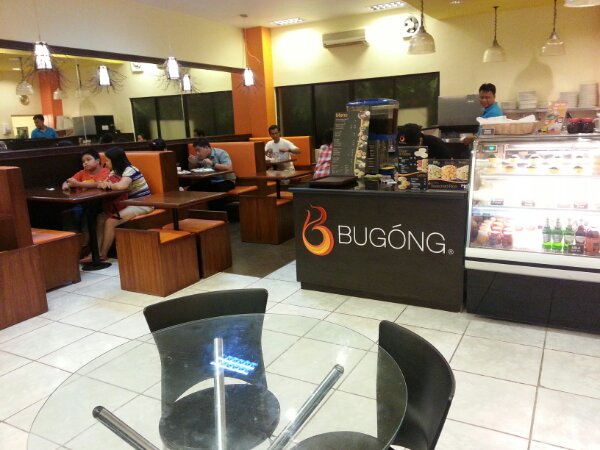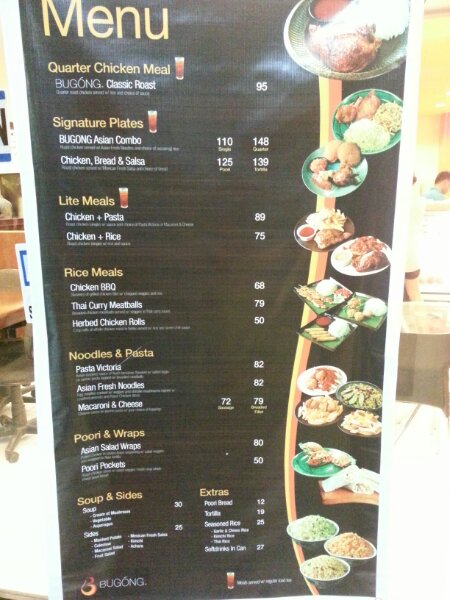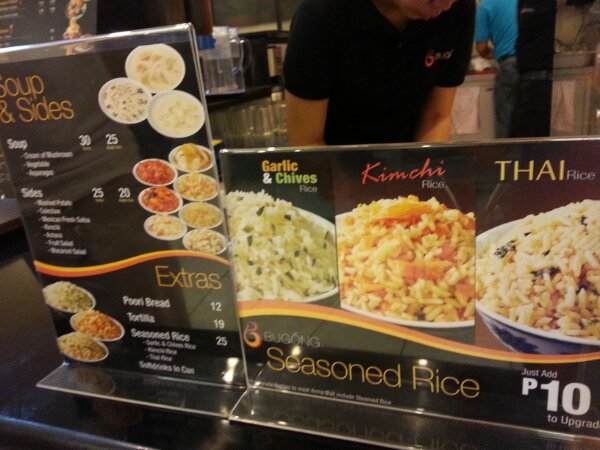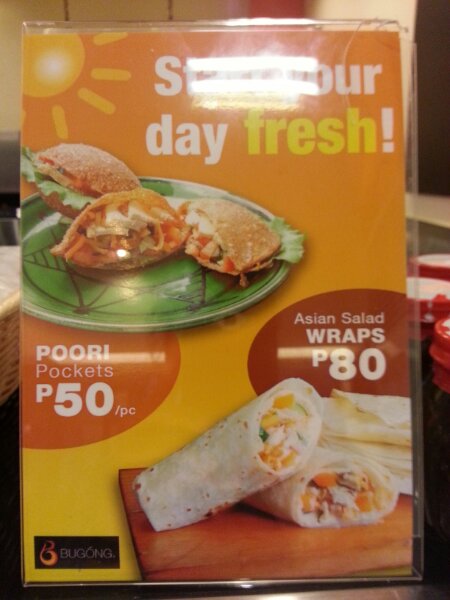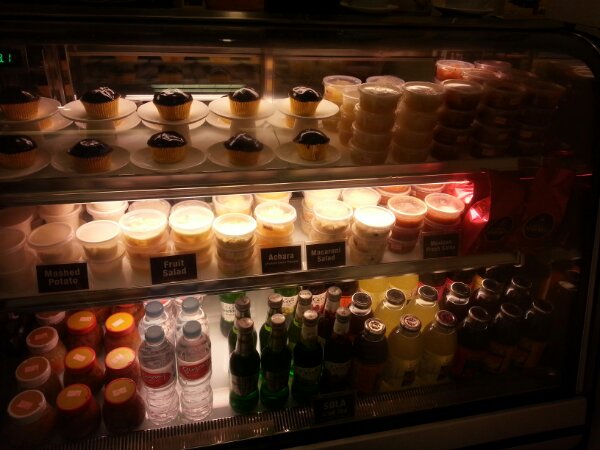 I like the simplicity of their place. It's clean, vibrant and dynamic. I actually remember Kenny Rogers with their ambiance. Oh, they better watch out!
The restaurant offers more than their bestselling roasted chicken. They've upgraded their menu to include set meals of rice, chicken, pasta, salad, etc. Talk about taking it to the next level.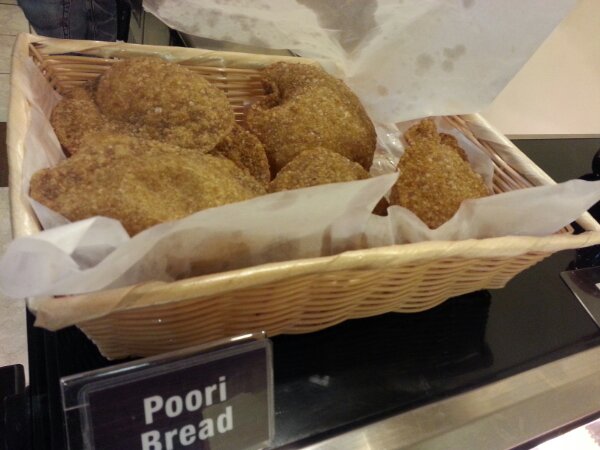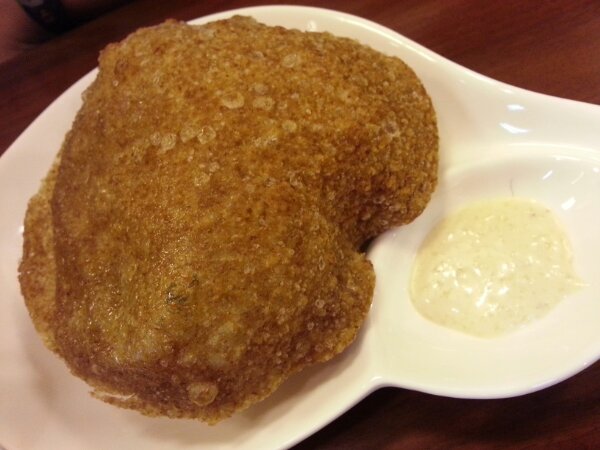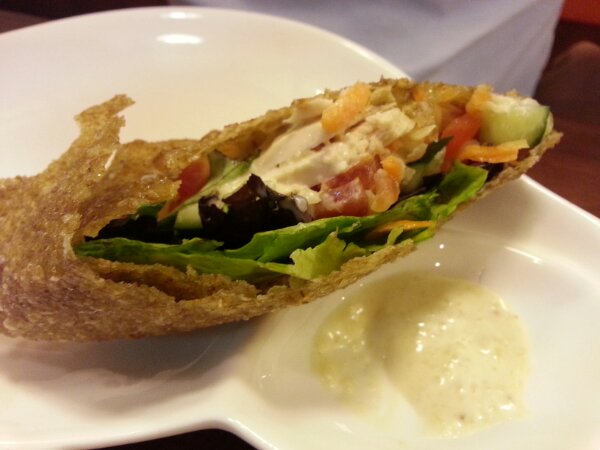 Poori Pocket
Description: chicken strips with mixed veggies and mayo sauce in poori bread
Price:  Php 50
Serving: good for 1
It's actually my first time to see, hear and taste a poori pocket. Basically, it's a deep fried bread made of wheat in a shape of a pocket. I'm not sure if its still healthful albeit deep frying.
Bugong's poori pocket was a winner. It's basically chicken salad inside a poori bread. The meal was light but filing since it has chicken strips and lots of veggies. Their dressing was also nice and light, I just don't know what it's made of.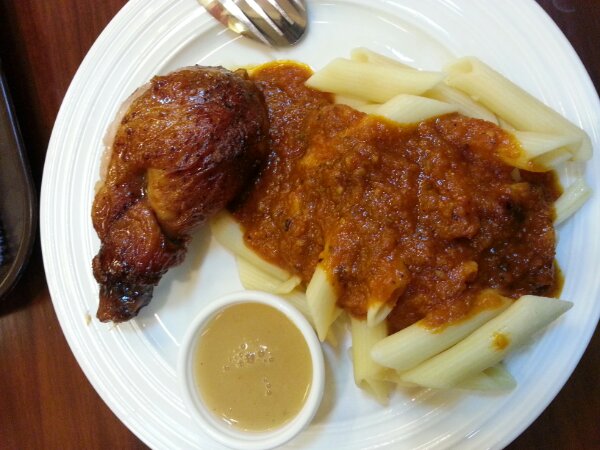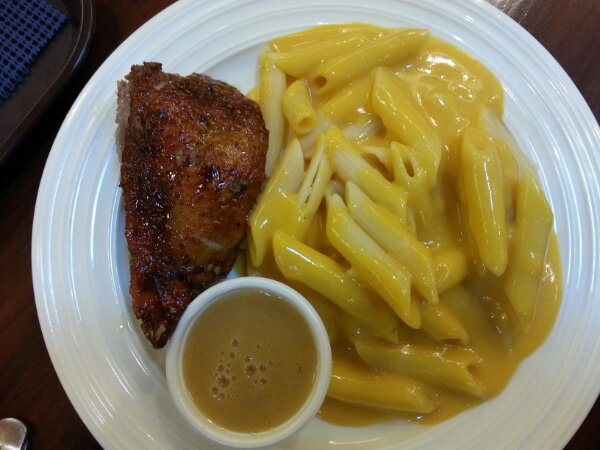 Lite Meals: Roasted Chicken + Pasta
Description: single serving of roasted chicken with your choice of pasta either in Victoria Sauce or Mac & Cheese
Price:  Php 75
Serving: good for 1
As mentioned, they also have set meals. We tried their lite meal, single serving of roasted chicken with pasta, I chose Victoria sauce. It's a tomato based sauce not too sweet nor too sour. I like all the spices that made the pasta dish work.
And of course, the roasted chicken is still at its best with all the herbs and spices that makes them standout from the other roasted chicken.
We also tried their mac & cheese. There's nothing much to say about it. It's straightforward mac &cheese. Don't get me wrong, it's not bad at all but nothing special either.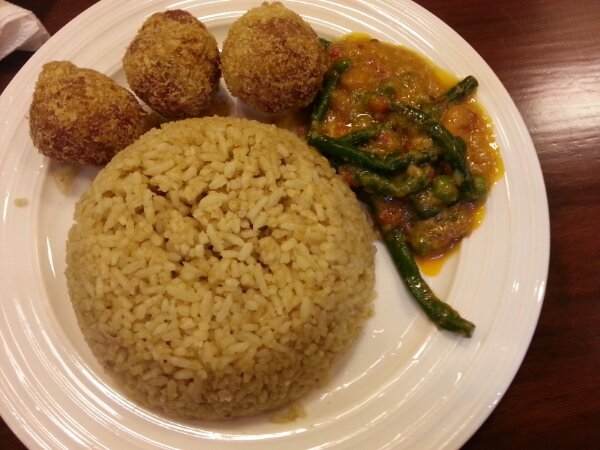 Thai Curry  Meatball
Description: chicken balls served with rice and thai salad sides
Price:  Php 75  (+Php 10 to upgrade the rice)
Serving: good for 1
I wasn't expecting it to be something like this. For one, I thought the meatball will be smothered in lakes of Thai sauce.  I didn't thought it was separate. But anyhow, the side of Thai salad with sauce was very rich and has that distinct curry flavor. The chicken meatball, on the other hand, was seasoned and cooked just fine. I ordered this with the Thai rice but the combination didn't work for me.  It was too salty and dry. I'll try the kimchi rice next time.
If you're just around LB, this is definitely one to try. I'm inspired with how far Bugong has come albeit starting from a small town. How I wish I can also build my own food business already. That shouldn't be a wish! I have to work on my our project already. Ja, mata ne! #Eatingness!
PS. I'm posting this from my phone. I hope it works well.