Helllloooo!!!! It is a very hot and humid day today.  Unfortunately, I don't have the luxury of heading to the beach right now so I'll have to settle for a pool. 🙁
But  when you say beach, several things come to mind; sand, water, waves, sunblocks, bikinis, and beach bodies! This post has nothing to do with achieving that coveted beach body. But I wonder how those Latina beauties maintain their envious curves considering what I recently discovered— Latin American Street Food at Brasas!
Brasas first started in a food night bazaar and now they are located in Podium. I do not have any idea on what Latin American street food is so we were eager to learn.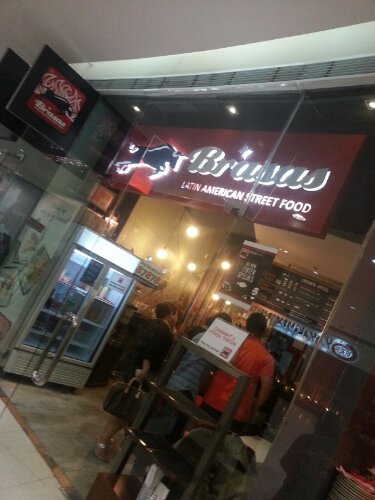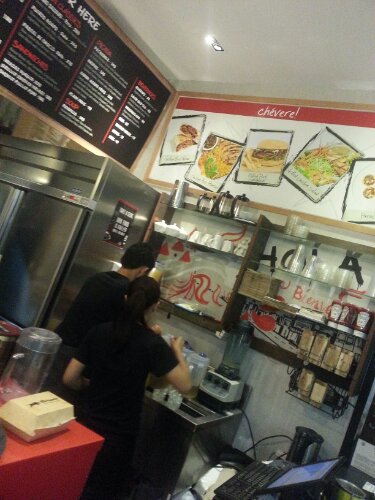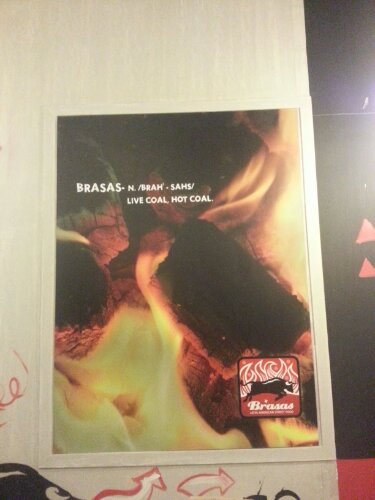 Brasas means live, hot coal; hence, expect a lot of grilled  juicy meat.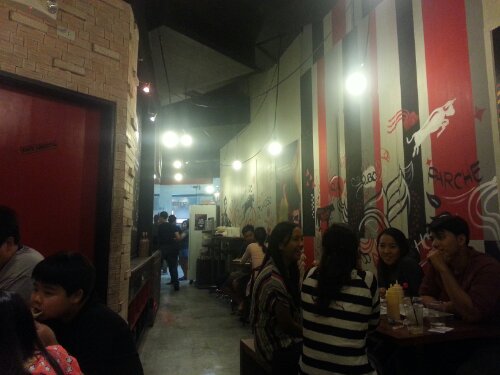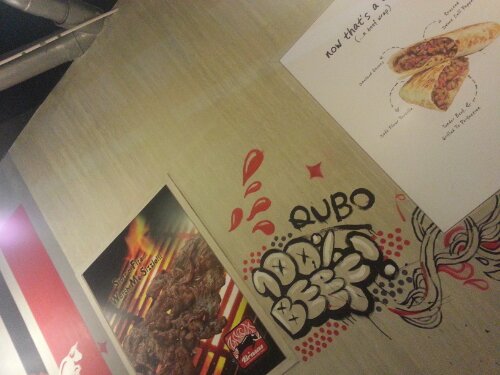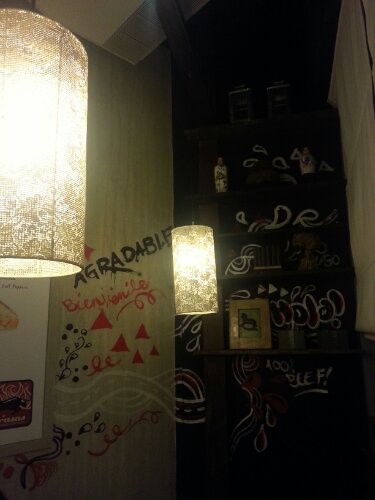 Their menu is very simple and straightforward, a lot of protein.  We tried the basics first.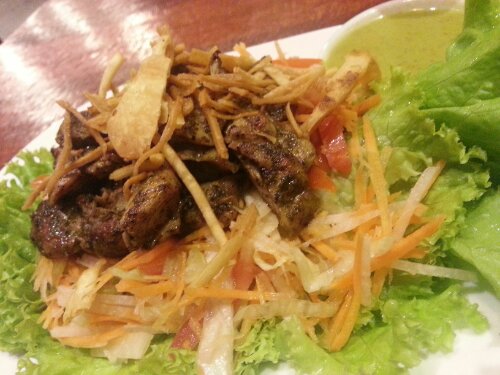 Chicken Salad
Description: veggies with grilled chicken  breast and some cilantro (?) salad dressing
Price:  Php 150
Serving: good for sharing
You can have the salad with either chicken, pork or beef. Let's start with the protein, the chicken was grilled to perfection; it was juicy and moist and had that  smoky flavor. Until now, I don't know what the dressing is called; but trust me when I say it goes very well with the greens! Two thumbs up!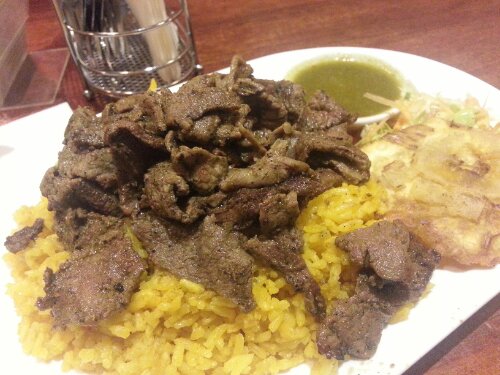 Beef Platter
Description: grilled beef on top of something like java rice with a side of plantain, some salad and chimichurri sauce
Price:  Php 220
Serving: good for sharing
Rice platters are also available in pork, chicken, and beef. The serving was humongous and soooo delicious! Super worth the price.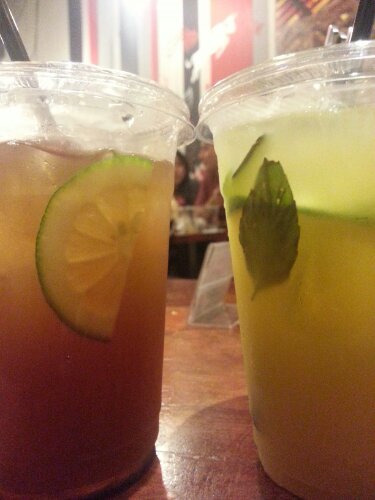 Latin Iced Tea
Description:
Price:  Php 60
Serving: good for 1
We also tried the Latin Iced tea which has a passion fruit base. Very refreshing.
Guarapo
Description:
Price:  Php 80
Serving: good for 1
Is a sugarcane based drink with mint. The mint sold this drink to me. I love any drink with mint! Great for this kind of heat.
Will definitely be back to taste their Latin Classic menu items. Can't wait. Eatingness!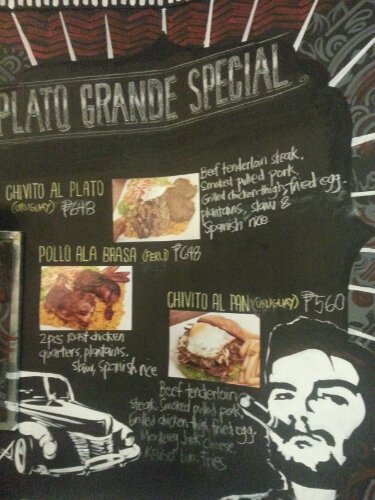 They have Grande Platter for sharing.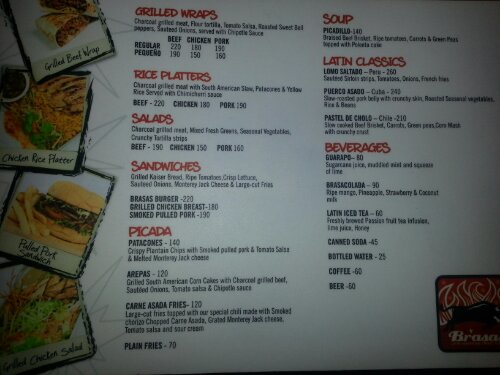 Brasas: Latin American Street Food
5th floor, The Podium, Mandaluyong
Tel. No. 0917-897-4005
Open from 11 a.m. to 10 p.m. (Monday to Thursday); 10 a.m. to 10 p.m. (Friday to Sunday)